ULTRALIGHT MOISTURE-BOOSTING OIL
This oil soothes and hydrates skin using a light yet potent blend of intensely hydrating, vitamin-rich botanical ingredients that deliver restorative nutrients to dry, depleted skin. Finished with our signature Hyaluroset™ Complex, this dry oil absorbs quickly, leaving skin smooth, supple and radiant.
SOOTHE + SOFTEN YOUR SKIN
COMFORTS SENSITIVE SKIN
NOURISHES + SUPPORTS
Shop Now
HOW DOES IT FEEL?
HOW DOES IT SMELL?
HOW WILL MY SKIN LOOK?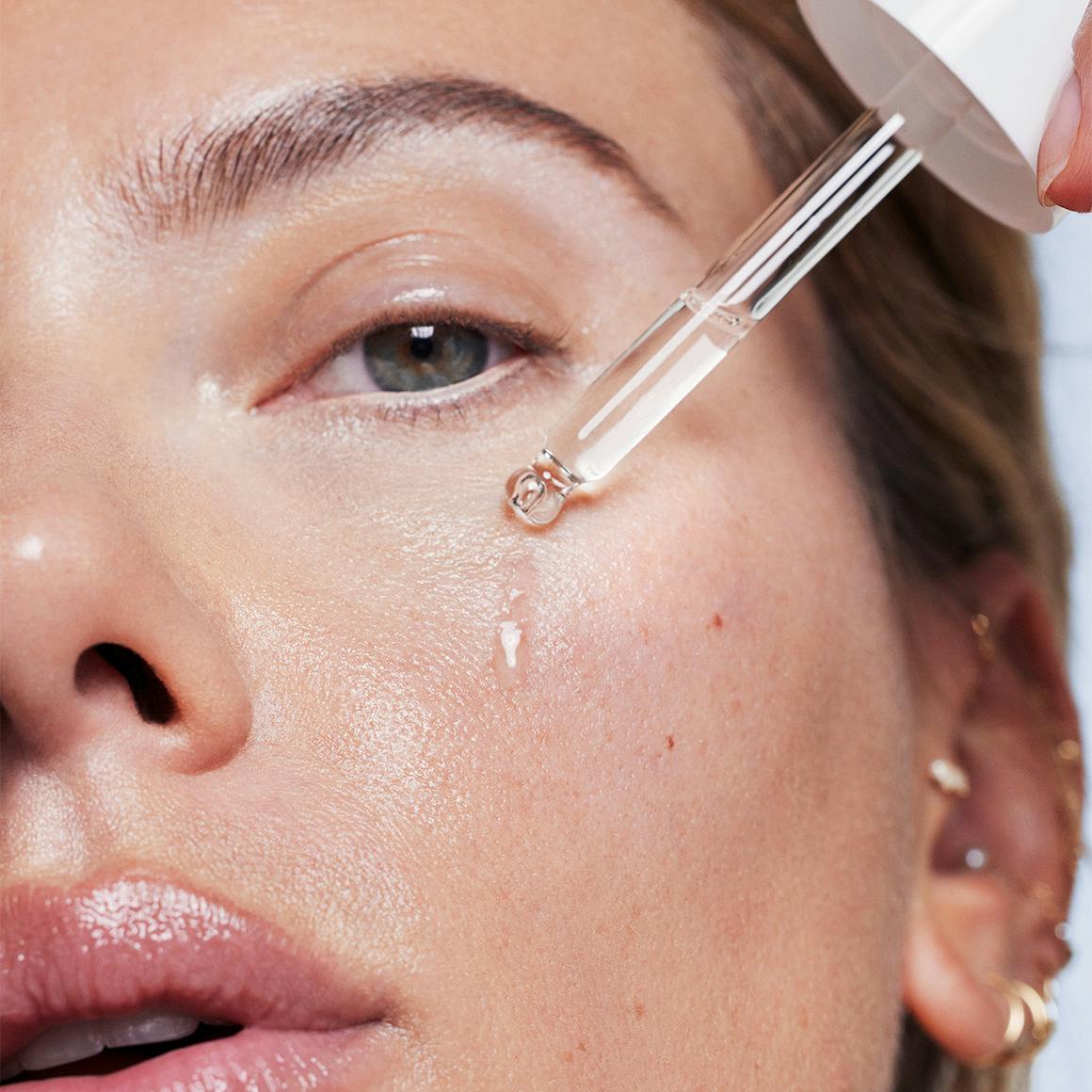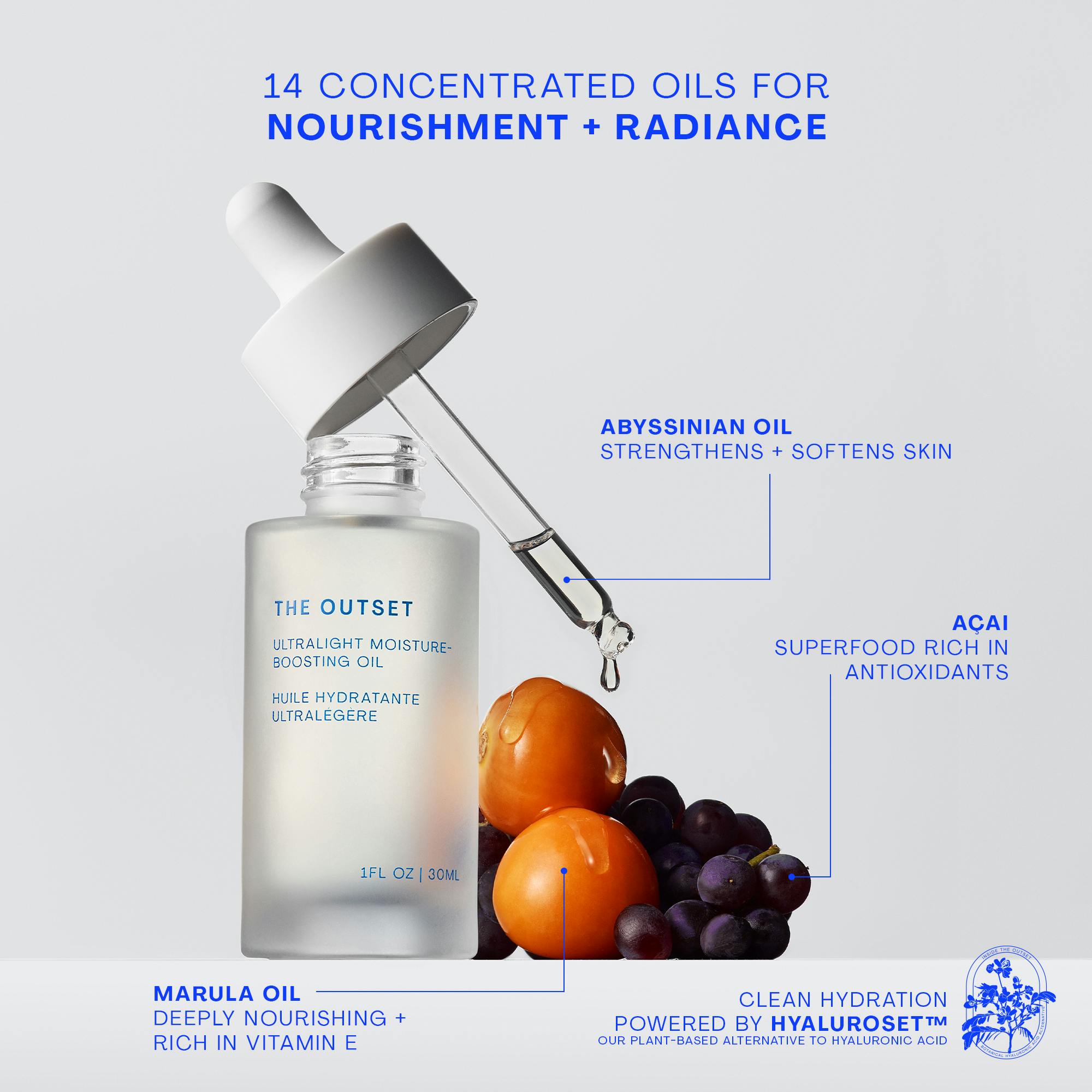 HYALUROSET™ COMPLEX
our signature botanical alternative to hyaluronic acid that nourishes, plumps and smooths
ABYSSINIAN OIL
rich in omega-9 and omega-6 fatty acids, this deeply moisturizing oil helps to cushion and comfort dry, sensitive skin
AÇAI
a nutritional superfood, the acai berry is abundant in vitamins A, B, C, and E, as well as minerals that nourish and support dry, depleted skin
AVOCADO OIL
helps the skin maintain moisture and minimizes damage from free radicals
SQUALANE
olive-derived, squalane prevents moisture loss and restore skin's natural protective barrier against environmental stresses
95% Agree
Skin looks more radiant*
100% Agree
This provides an extra boost of moisture for their skin*
92% Agree
Skin looks brighter and healthier*
97% Agree
This plumps their skin with moisture*
Frequently Asked Questions
Our boosting oil can be used daily, every morning and night.
This dry oil soothes and hydrates even the most sensitive skin. The lightweight formula delivers restorative nutrients to dry, depleted skin and protects against damage from free radicals. It absorbs quickly, and leaves skin smooth, supple and radiant.
We recommend applying two to three drops on clean, dry skin. It can be used alone or mixed in with our moisturizer for more  hydration. You can also add a drop of this into your foundation for a natural, 'no-makeup' dewy look.
Yes! We recommend you also use this oil on your hair and nails! Add one or two drops to your cuticles to instantly soften your skin, or apply a few drops to the ends of clean, dry hair to add some extra shine.
This product is great for anyone looking to give their skin an extra boost of moisture.
*Independent consumer study, 37 people, 28 days