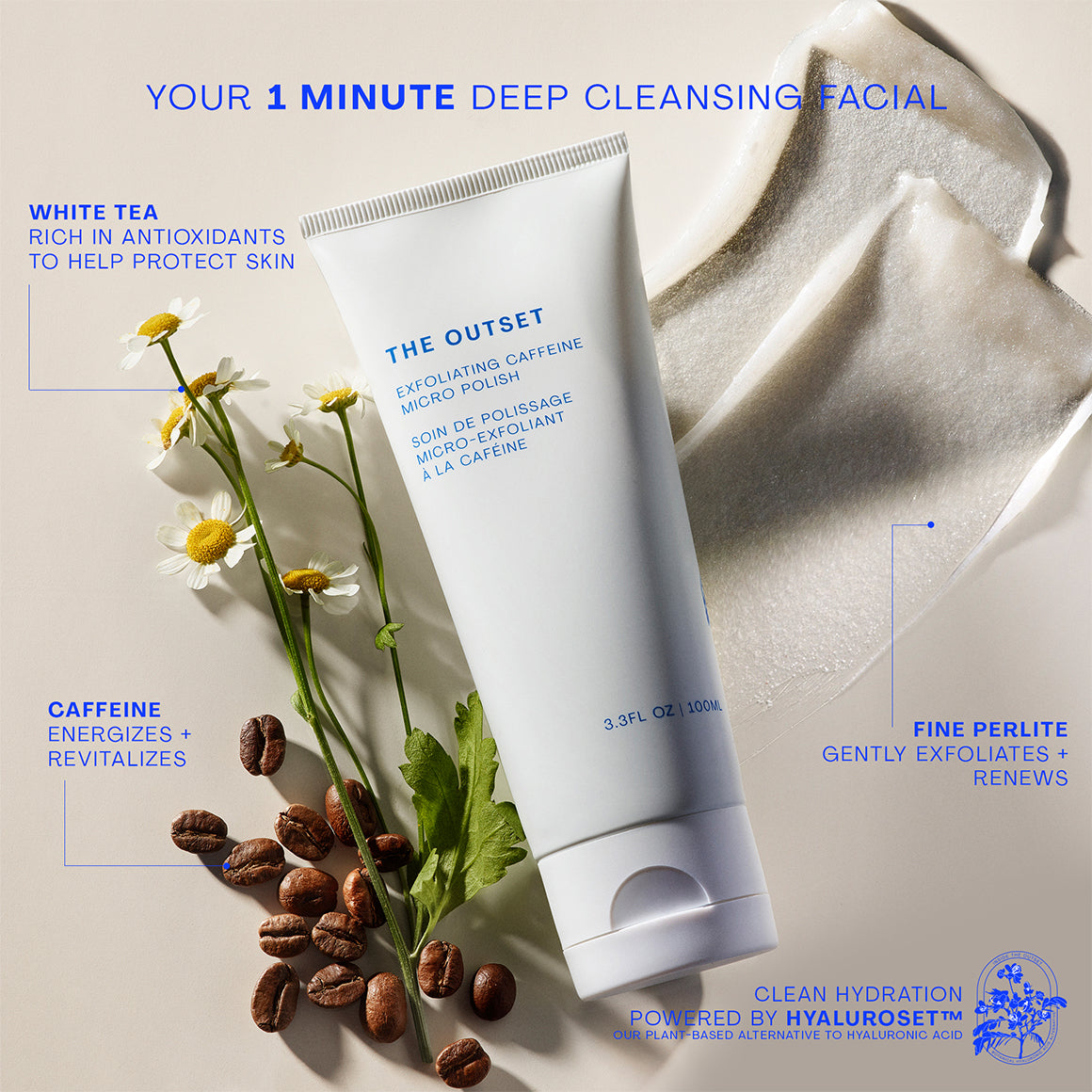 HYALUROSET™ COMPLEX
our signature botanical alternative to hyaluronic acid that nourishes, plumps and smooths
FINE PERLITE
natural volcanic minerals that are naturally spherical in shape to provide gentle physical exfoliation without abrading the skin
WHITE TEA
made from the leaves of Camellia Sinensis and helps to protect the skin from oxidative stress
CAFFEINE
helps to energize and revitalize the skin
CHAMOMILE
soothes and softens the skin
"I absolutely love the micro polish! After using it, my skin feels soft and smooth and looks clear and bright. It takes off makeup better than I had imagined while still being gentle. I am extremely impressed!" - Kelli H.
"I love that this micro polish has tiny particles for a gentle exfoliation that doesn't leave my skin feeling stripped or dried out. My skin looks and feels smoother. I can see that my pores around my nose are definitely looking smaller, which helps me feel more confident." - Landy C.
"It was very gentle, creamy and soothing to the skin. It exfoliates, deep cleans my pores and makes my skin look more radiant." - Sau-Ming L.
"I used the micropolish daily and I am 100% satisfied. My skin feels soft and smooth after every use. My skin is clearer and looks healthy." - Yvonne E.
"...it did such a good job exfoliating the dry, dead skin that my skin feels so soft and new. I like that is gentle enough that you can use it more than once a week." - Aleshia M.
"...my skin became to look more radiant, younger, and healthier, and the overall skin appearance became better." - Guzel Z.
*Independent consumer study, 37 people, 28 days